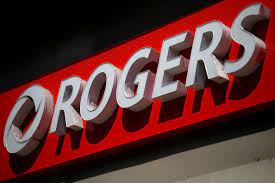 ROGERS OUTAGE COULD HAVE BEEN AVOIDED

On Friday, July 8th, early morning (~05:00 EDT), "Rogers Communications" infrastructure Canada-wide went down and according to their CEO, a network system failure following a maintenance update in their core network caused some of their routers to malfunction. As of Monday, July 11th, morning, service was still unavailable to many subscribers. Moreover, many businesses are scrambling to figure out how to recover from a lost day in productivity, business loss and critical of all, the population and the country's safety!
According to CyVault™'s CTO, Mr. Youssef Jad, "this operational disaster could have been avoided".
CyVault™ is Canada's Cyber Defense leader in critical infrastructure's defense against attacks and excellently-designed resilience. We work with large scale critical infrastructure operators and service providers in Canada, United States of America, and worldwide.
Mr. Youssef Jad contends that "If we can't protect our nations critical infrastructure from attacks, targeted or not, then we are opening doors to a more advanced threats, like state-sponsored." And adds "We might just have given the right clues to our adversaries on how to cripple the nation! We have to be ready and resilient to protect our country!".
About CyVault (a division of PM SCADA Cyber Defense)
CyVault™ is committed to one and only mission, being at the forefront of technology and leveraging advanced R&D initiatives, strategic partnerships and intelligent, scalable and field-proven defense models to ensure the best possible resilience to service interruptions. Real-time services require real-time defenses. PM SCADA Cyber Defense, and CyVault™ advises and leads cyber defense for leading Canadian organizations in Energy, Transport, Healthcare, and other sectors.
For more information contact us